🧐 Feedback Surveys
Instantly collect team insights that matter
Send surveys through HeyTaco and quickly gather feedback on satisfaction, engagement, and other opinions that matter.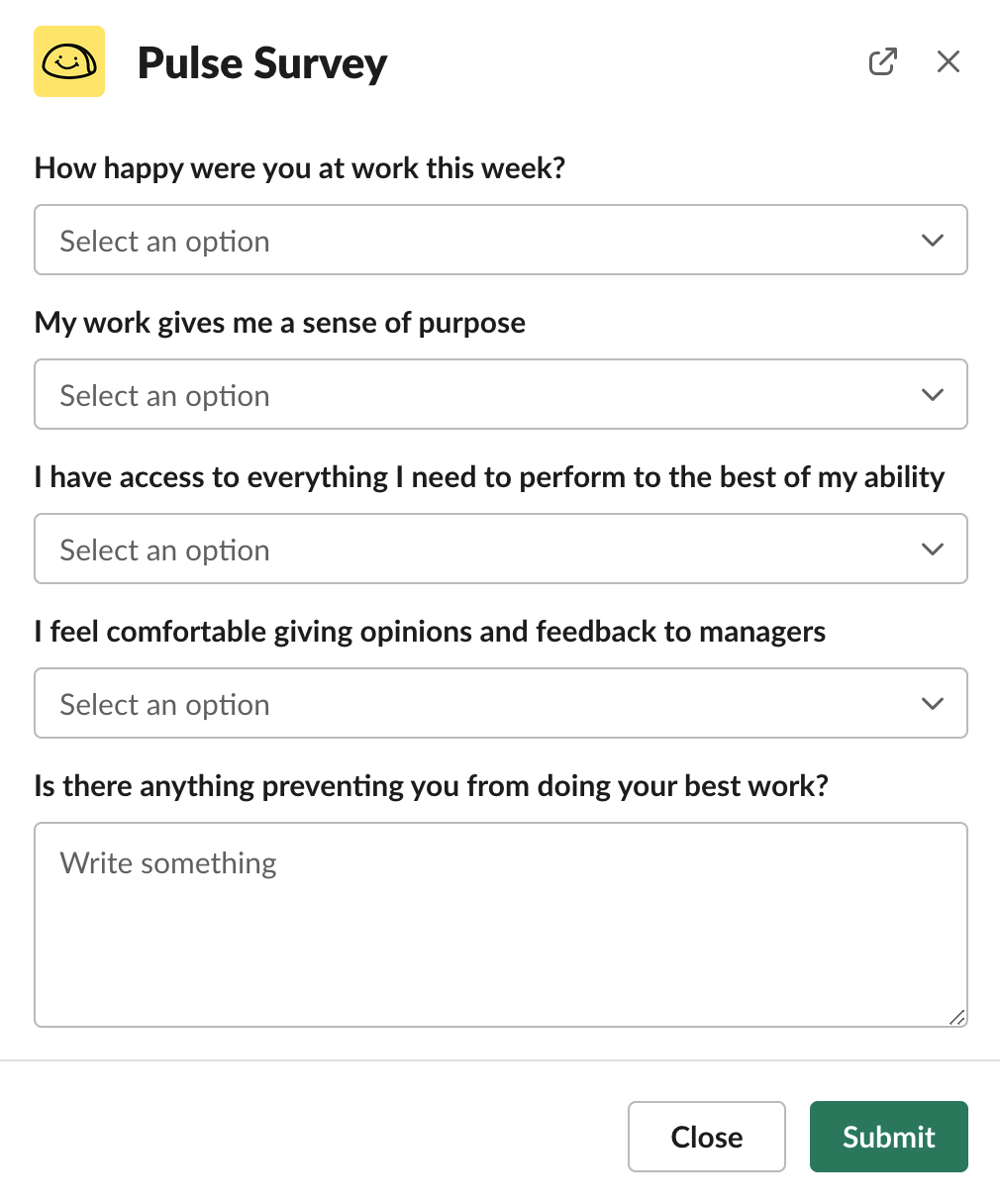 Listening to people's opinions helps develop a more robust culture
With HeyTaco Feedback Surveys, you can keep track of employee happiness and measure the health of your organization. Quickly gather feedback on specific topics that will help you make better decisions and build a company that people love.
How Feedback Surveys work
Surveys are created on the HeyTaco website and sent directly to people in Slack.
You can send surveys to everyone or choose people by channel.
Use templates to ask text questions, yes/no questions, option questions, or select from a list of popular questions.
All survey responses are anonymous.
What customers are saying about HeyTaco