📺 Taco TV
Drive more engagement and excitement
With HeyTaco, you can share taco activity on office TVs to drive engagement and create company-wide excitement.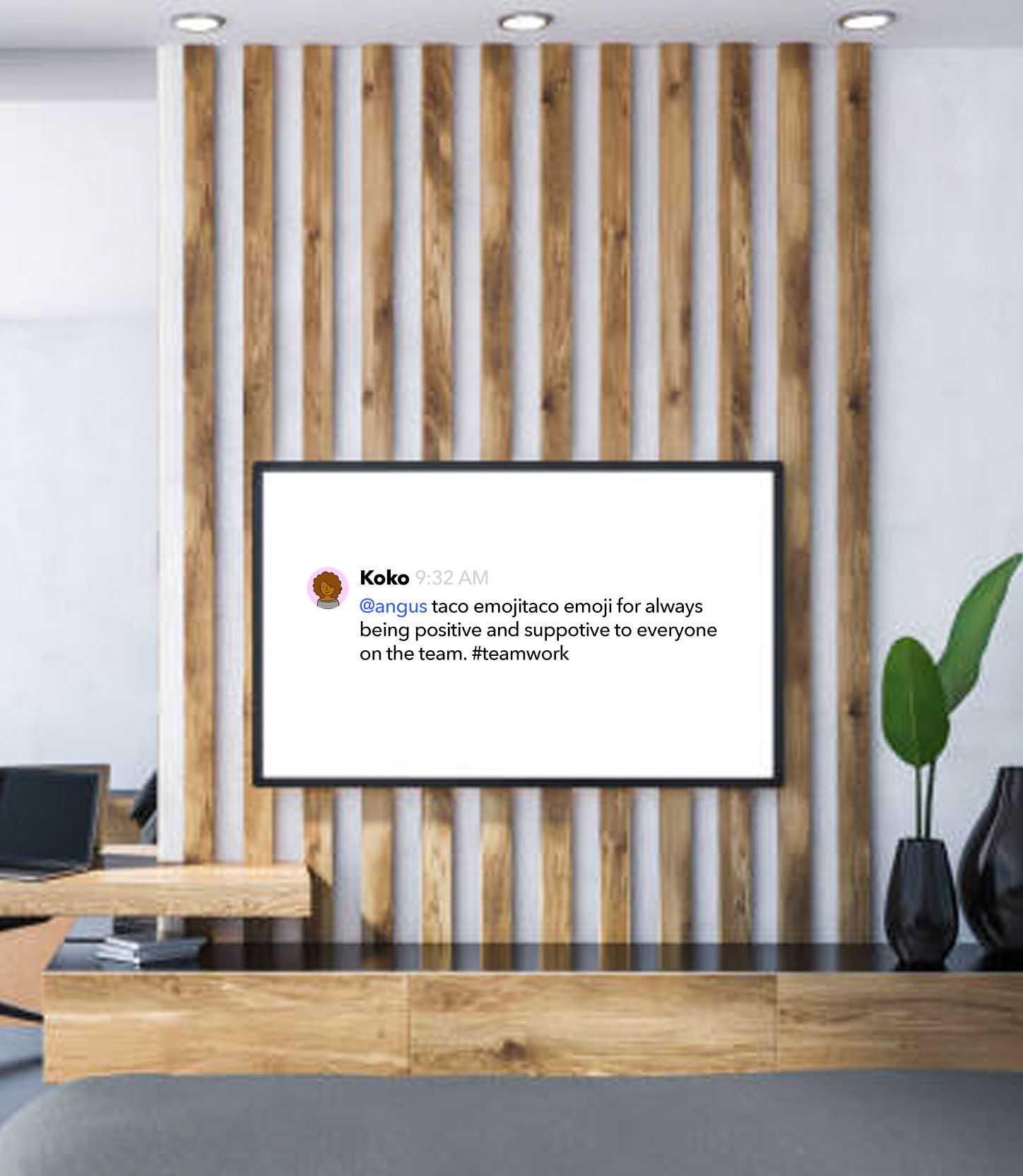 HeyTaco helps people feel more appreciated and increases happiness
Most employees are not engaged, and as a result, companies are facing low productivity and high turnover. This disengagement is costly and can be detrimental. HeyTaco has proven to help increase engagement while adding enjoyment to your workplace by recognizing top givers and receivers.
Key benefits of HeyTaco
Promotes positive communication
Builds camaraderie
Encourages people to show gratitude
Cultivates a culture of appreciation
Brings company values to life
Increases employee morale
Drives higher engagement
Helps remote teams connect
What customers are saying about HeyTaco