🤖 Integrations
Extend HeyTaco with custom integrations
Give employees the best experience by customizing taco giving and leaderboards using the Integration APIs from HeyTaco.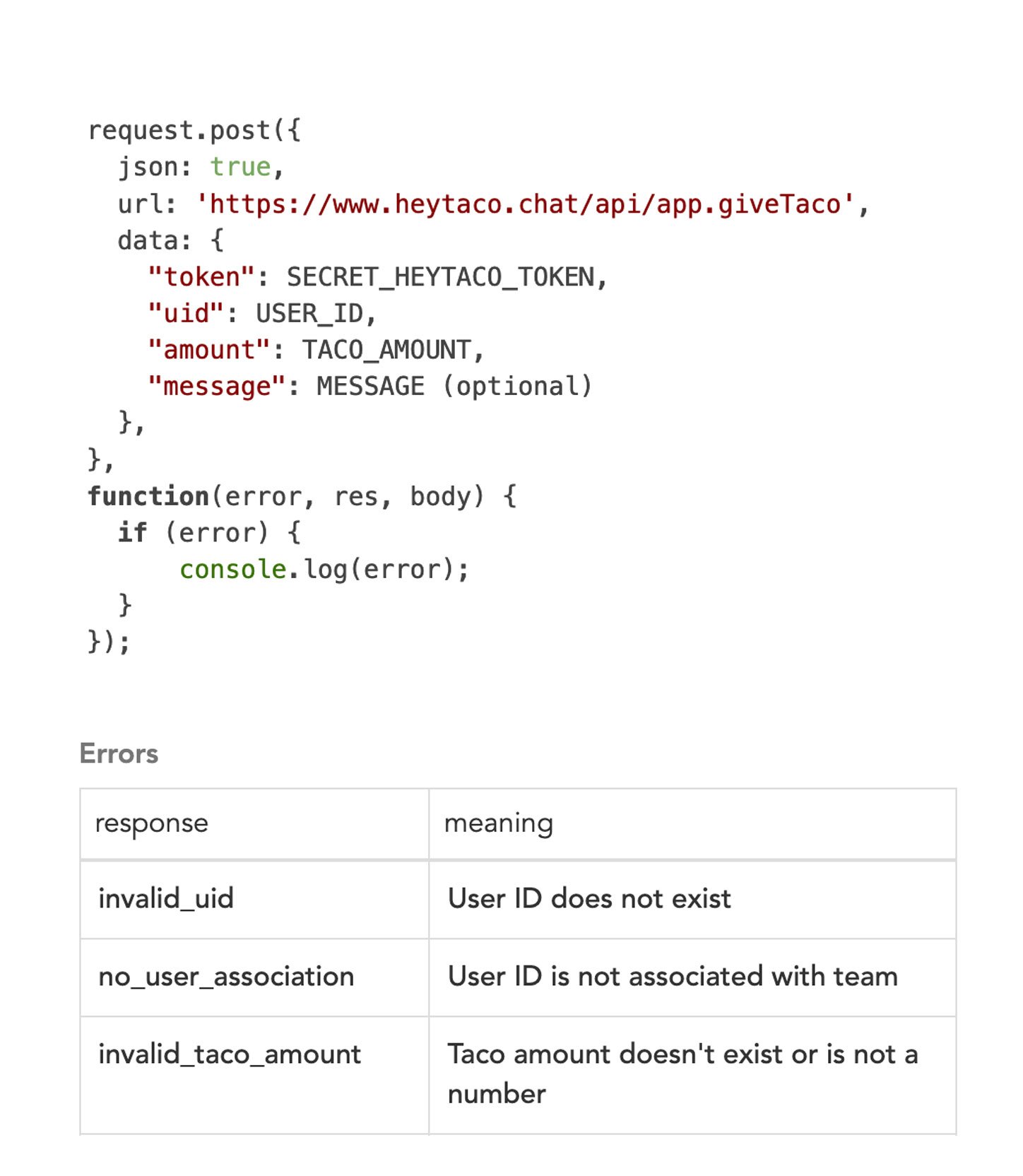 Let your creativity loose by customizing HeyTaco to your company's needs
Build custom applications for taco giving and showing taco leaderboards. Companies add customization for giving tacos for birthdays, anniversaries, etc.
Tips for HeyTaco success
Celebrate both the big and little things.
Use giving tacos as a way to show your appreciation.
Let tacos spark conversations.
Encourage leadership and managers to participate.
Support timely recognition by adding HeyTaco to existing discussions.
Aim for quality, not quantity.
Have fun giving tacos.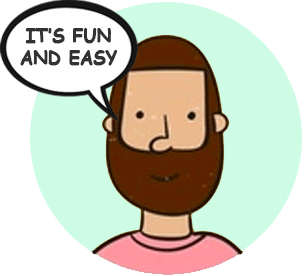 What customers are saying about HeyTaco